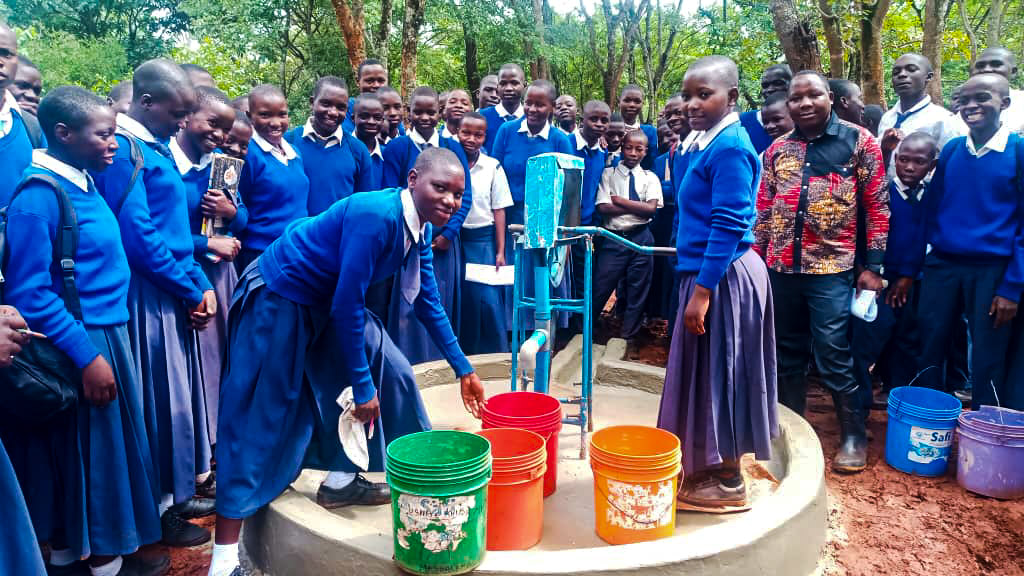 It would be at least a two hour long walk, approximately 2.3km, to reach the stream, queue, and walk back again. On a school day, this meant shortening the hours of students' education. For the rest of the locals, this meant shortening their work hours.
All to get water.
We know this isn't right – for people in our communities to not have access to water. Even after this long walk, people would still collect water from a stream or other resources that did not provide clean water.
Furthermore, we know how lack of access to clean water affects women and girls disproportionately. It is often their duty to fetch the water for the household, which means it is often their hours of study or work that are reduced. We work hard to empower our women and girls in our community to achieve equality – to ensure our girls stay in school and have the best education they can get to give them the best opportunities for their future; and help women into work through training and helping them start their own businesses. But this lack of access to clean water is one factor that can impede our fight for gender equality.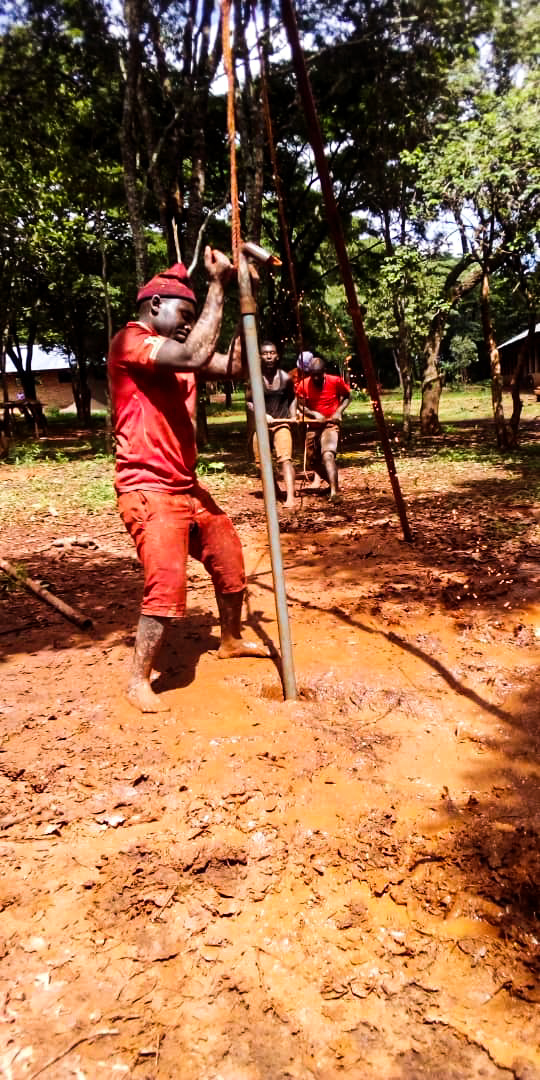 We have fought to get clean water to our communities to keep everyone healthy, and protect them from water-borne diseases. But the last year has brought a new challenge to us – Covid-19 has required people all around the world to keep clean and wash their hands to stay safe. Yet, many in our communities have not even had access to clean water, and would have to walk many kilometres to get any at all.
Having perfected a technique of hand-drilling a borehole to the water table and installing a hand-made water pump, this was something we wanted to do at Titye secondary school, located near Zeze, Kasulu.
This technology is low-cost, simple, and easy for our villagers to maintain, and has proven a very valuable solution in getting better access to water to more people.
With the very generous help of Kwanda's donation of $1500, Benedicto was able to get the equipment, and the people from our community got to work hand-drilling the borehole. We drilled down a total of 30 metres into the ground to ensure that there would be access to water all year round! When we had finished installing the pump, it was officially handed over to the headteacher of the school, to be used and maintained by the locals.
This one water pump will not only give access to clean water to approximately 1200 people (including 486 students) on a daily basis, but it will also give our students more time in school and our locals more time in work – and therefore, also helping us achieve equality in our community.
Importantly, this new water pump will help us keep safe in such a tumultuous time.
Asante to Kwanda for their generous donation, and to our locals who have worked extremely hard to install this water pump for our community.