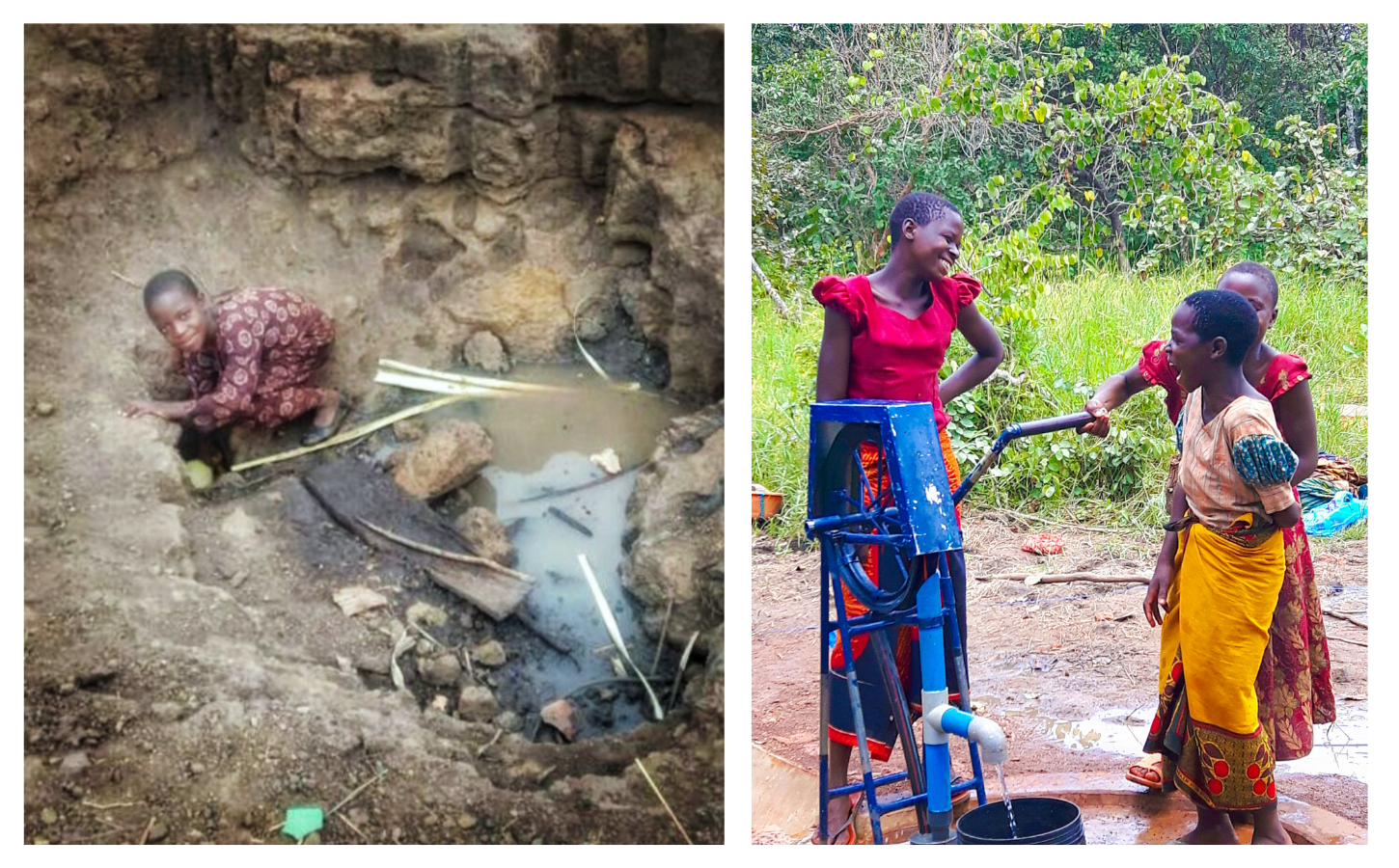 Water is the key to life. Yet, as climate change transforms our world, our water supply is becoming ever more scarce.
Water is perhaps the only 100% compound needed in day to day situations, whether for living or non-living objects. Everything needs some amount of water, however, the world experiences uneven supply of water. 
Mboni ya Vijana Group found Zeze and Kasulu as a whole facing droughts and poor access to clean and safe water for domestic and production use. Streams and ponds at Zeze and neighbouring places in Kigoma region are drying, leading to desertification, as the result of climate change leading to greater challenges getting water. Lack of water can then lead to reduced crops as they die, and widespread hunger. For people whose access to water is already precarious, this is life threatening, and places like Zeze – and throughout Tanzania – now face critical food security. 
Many people were forced to get their water from a dirty pond shared with animals. But through our determination we've created projects to provide water back to the community, through hand drilling, installing rope pumps, and an irrigation scheme.
W

e

a

r

e

b

r

i

n

g

i

n

g

t

h

e

k

e

y

t

o

l

i

f

e

b

a

c

k

t

o

w

e

s

t

e

r

n

T

a

n

z

a

n

i

a

!
Hand-drilling and Rope Pumps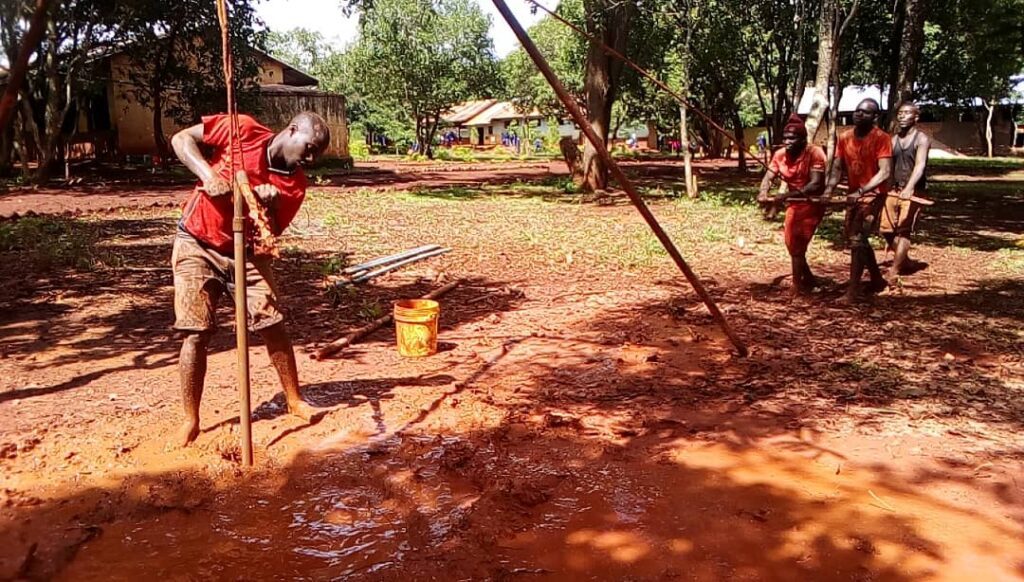 We have learned, adapted and developed a manual mechanical drilling of wells that works with the combination of human power, local made drilling set, and water. Using donated money we drilled a new bore hole by hand and constructed a new rope pump.
This is the local technology model of manually pumping water from the wells without dipping the container into it. A rope hand pump is manufactured by our welders in our workshop using locally accessible facilities. It pumps water from up to 60 metres with the application of fair human power. The technology is the best water pumping solution to areas with no electricity to run motor pumps.
Since 2016, we have installed more than 50 water pumps, reaching more than 100,000 people!
This is a huge undertaking for us – it can take up to a week to hand-drill a borehole depending on the geological conditions. But there is never any doubt as to whether it is worth it – seeing all the people we reach and the way we can help improve their lives by providing clean and safe water is incredible!
With the pumps we have installed, we have reduced walking hours to collect water by 90%. We have reduced waterborne diseases especially diarrhoea to students and community families as they are no longer using contaminated water from streams and ponds. School attendance has improved – especially for girls – thus improving grades. They have also improved sanitation and hygiene.
Almachius is the Kasulu District Development Community Officer. He knows well how much of a challenge water is for the development of Kasulu community.
He visited a number of water projects where MVG has drilled and installed pumps for community use, and told the community, "We have a big problem with water and deforestation but today I say we are lucky that we have youth who have made an important revolution in the water sector with their hand drilled bore holes – as no doubt all of you can see! I am very impressed they have now set up a tree nursery and are supporting their community to protect the environment. I appreciate, the work they have done. We should all participate to protect and develop the scheme which they have established, for ourselves and our children".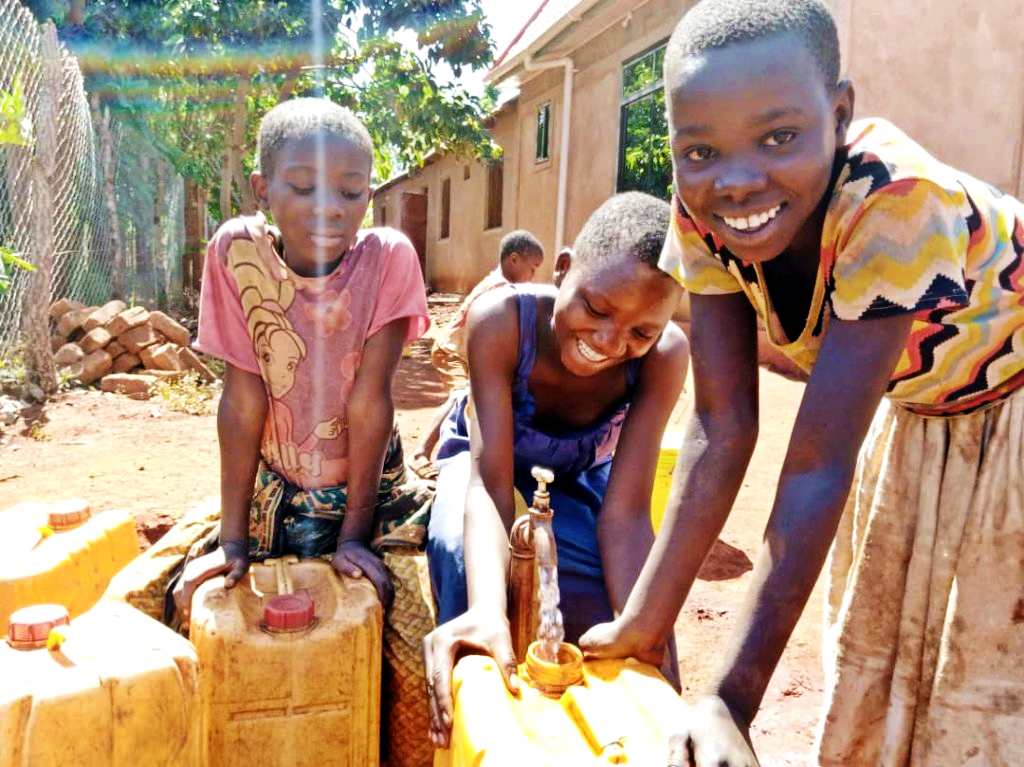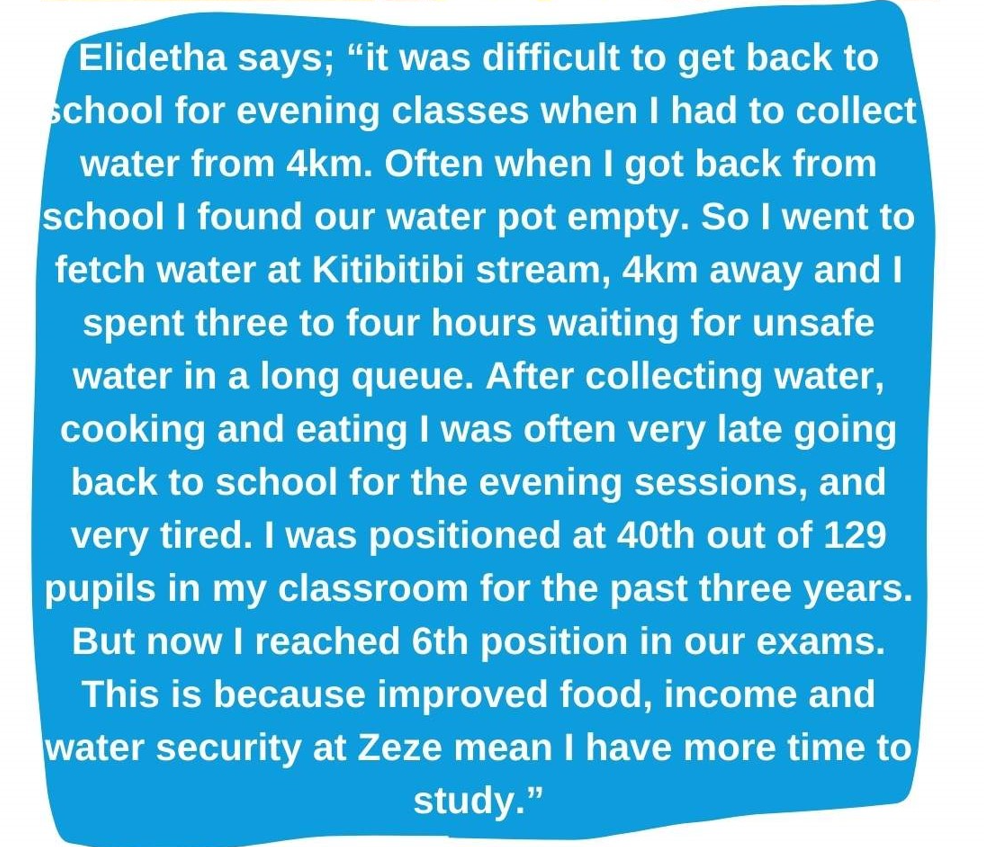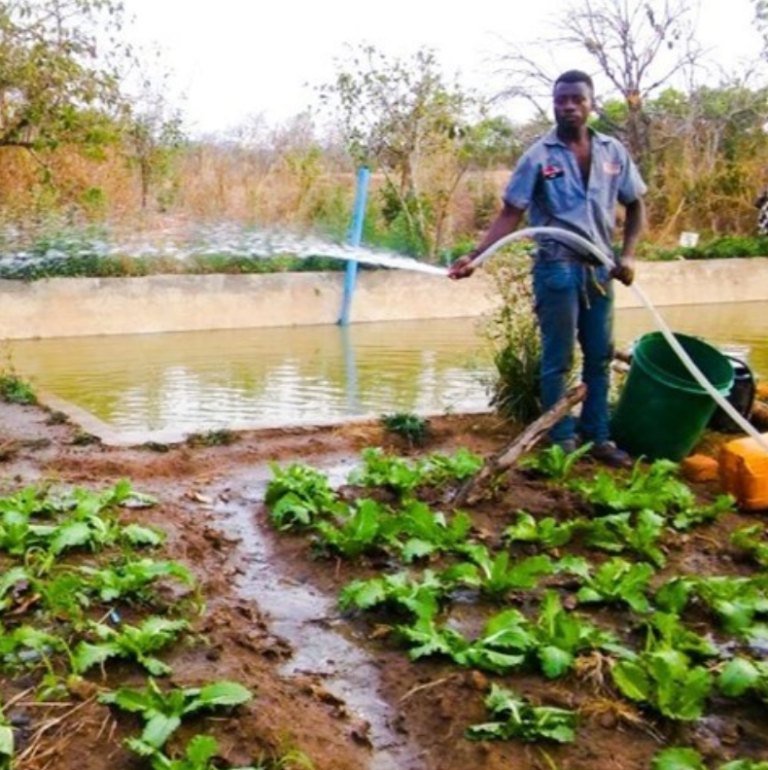 Access to water also plays an important part in our agriculture and lifting people out of poverty and hunger.
With funding from Corteva we are currently constructing an irrigation scheme which will mean ten acres will be able to be farmed year round, doubling the yield and helping lift 80 families out of poverty.
Getting access to water to rural communities is so much more than that key to life which we all rely on…or even something that keeps us healthy.
Getting access to water also empowers our women and girls, taking us another step closer to gender equality.
It is often the duty of the females' to collect water for the household – even if that means a 5 kilometre walk to the nearest source.
These long walks can take many hours out of their day – hours that would have been spent studying in school, achieving a proper education, or at work, earning a decent income for the family.
Furthermore, these walks can often be perilous of women and girls. Just some of the risks include drowning in ponds and streams, and assault – even rape – by men.
How can we expect to achieve an equal society when we are still faced with such fundamental challenges?
We desperately want to change this – to ensure everyone has access to water, and to empower our women and girls.
Every pound of your donation will go directly to our projects, and every donation will truly be appreciated! You can donate directly to our water projects directly from our website using the button below…