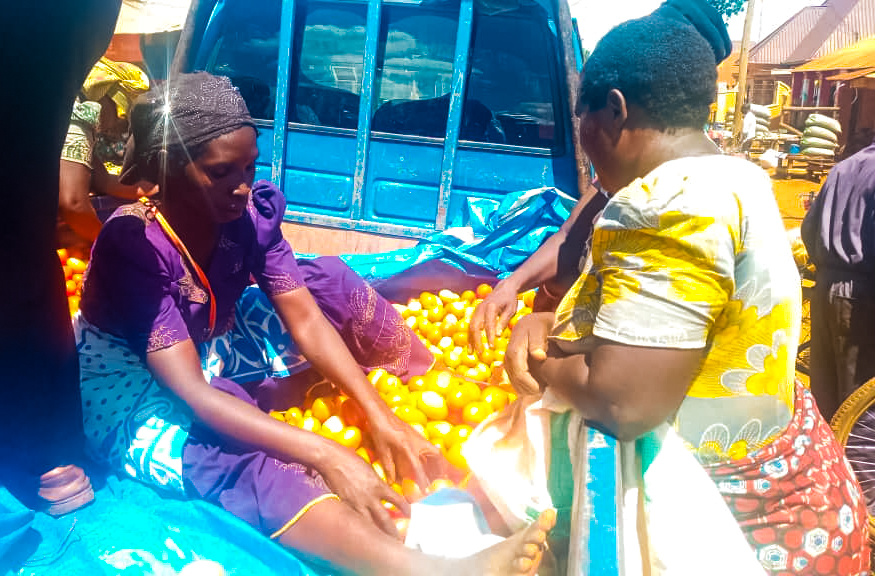 Agriculture is the backbone of rural Tanzania. Climate change & bad agricultural practices are destroying the heart of our land, making us poorer and hungrier. That's why we need to take action now.
"Until 2004, crop yields were good, so we could live well," Benedicto explains. But when the effects of climate change appeared – such as reduced rainfall – and an increase in poor land management practices led to a sudden drop in harvests, "life became a lot harder and we often didn't have enough to eat."
Climate change has lead to a reduction in rainfall in Zeze. The subsistence farmers find it increasingly difficult to grow enough food to feed their families (let alone surplus to pay for things such as medicine and school uniforms). Climate change also leads to problems such as rainfall timing, drought, increase of crop attacking diseases and insects, increased heat and winds speed, all of which are causing poor agricultural production. To maintain food needs, farmers are expanding the farms and mostly are going to virgin land by encroachment and so causing deforestation.
Income poverty in our community leads to illegal burning of charcoal, timber, firewood and logging. Inadequate literacy on environmental related matters and traditional beliefs leads to people felling trees, burning bushes to make wild fires, killing trees by burning, uprooting trees and debarking them for herbs and other needs. 
Also failing to replace trees, farming at stream banks causing erosion, seeing bushes as enemies because they attract other creatures to inhabit so clearing them are all contributing factors.
The overall environmental impacts associated with the factors stated above are deforestation and loss of natural vegetation cover, land droughts and soil erosion, inadequate and unreliable rainfall in a year, the decrease of agricultural produce and increased poverty intensity, migration and unsettled families.
Local people need a strategy to encourage them to embrace new practices to combat these difficulties and maintain sustainable agricultural practices that will heal the land, produce more crops, and combat climate change.
Through training and education, we are slowly changing the mentality of the majority of the community towards planting different tree species and protecting the natural vegetation for the sake of the wider environment both now and for tomorrow.
Our crop production has been aided by the construction of two large greenhouses with water system facilities for vegetable and food production. This is a first for Kasulu district and has created great excitement in Zeze and beyond – especially when watching our first crop of tomatoes and peppers grow!
The use of greenhouses allows us to continue growing crops for longer periods with more protection of the crops. This can lead to improved livelihoods of the community while advancing food security.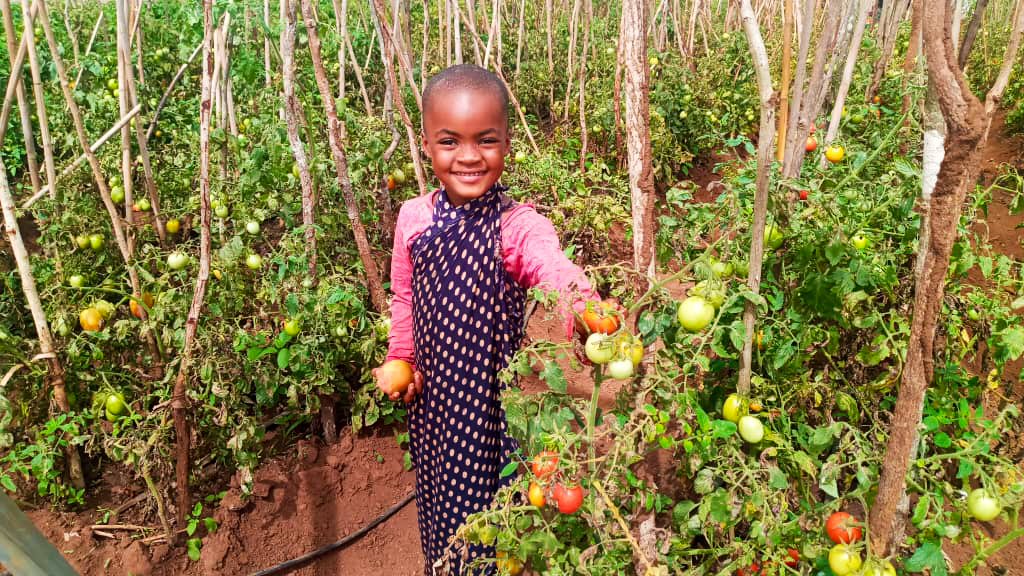 Rural families, especially in Tanzania, are challenged with food and income security to the scale that affects nutrition, health, education, income and other life systems. One of the reasons Zeze is so poor is that any surplus food such as maize and cassava cannot be processed locally so is sold as raw material, bringing a very low price to the villagers. Therefore MVG has been working for some time to build a local factory and storage scheme so that the community can get their produce processed locally and so benefit more from their labour.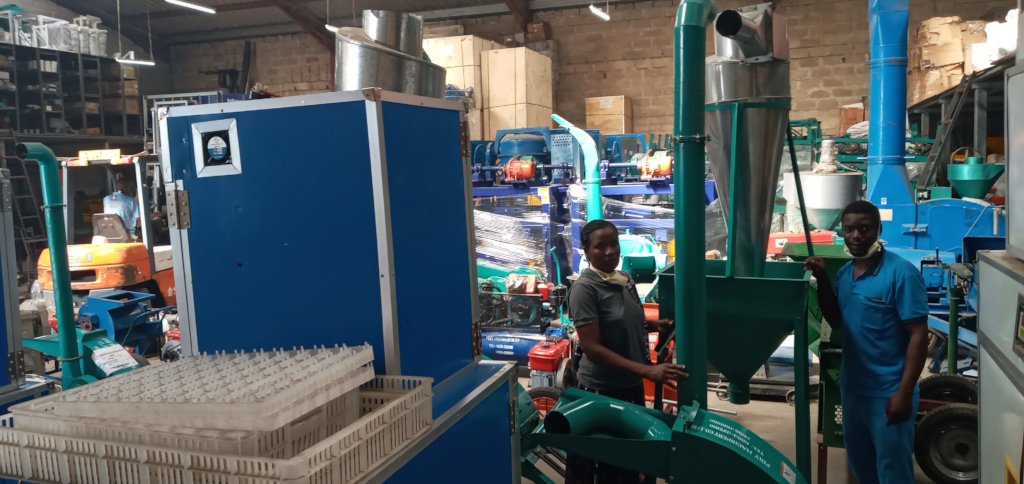 The growing of food crops has increased by more than 500% in the past four years and are making improvement in living standards among families in Zeze and Kasulu District as a whole.
"Food was a big challenge to my family, I didn't have enough food throughout the year, I didn't even manage to farm more land and support my family's education. I adapted improved farming and made more sacks of harvests from 2 to 19 sacks of maize per one acre. I pay school fees, school uniform, feed the family and the school works of my children are doing well" – Jefason.
Small Loans & Farmer Training
The need for money for food forces people to encroach and misuse natural environments and cause the severity of environmental degradation. Therefore, we enable the unbanked Zeze community to access small loans for small businesses to generate income for the families' needs. We also ensure, along with these small loans, that people are taught about businesses and environmental issues.
Such loans can give people from the community a chance to undergo business and farming training, education, and expand their farming which can all lead to better livelihoods for themselves, and as a contribution to the community and environment.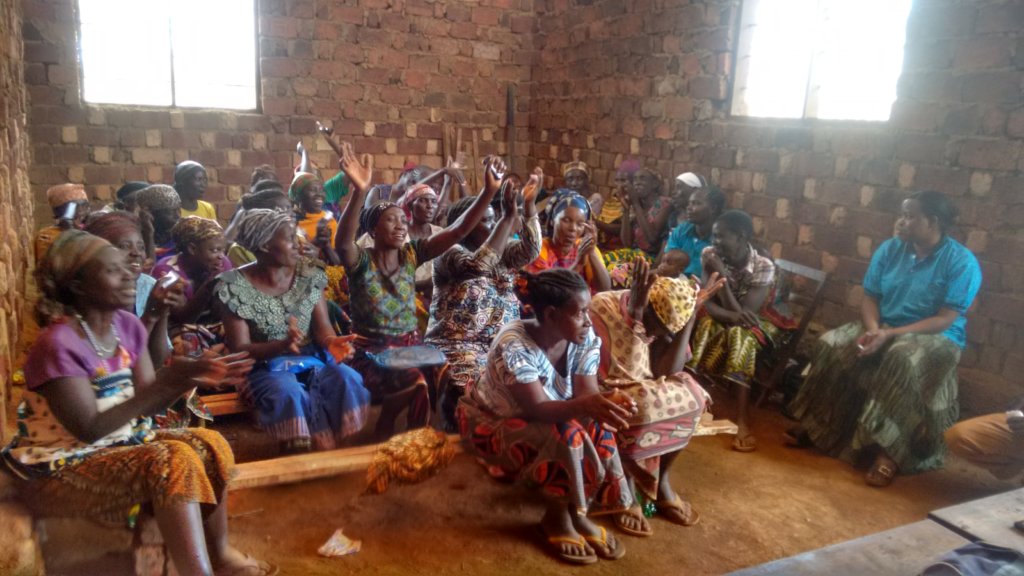 We started farming chickens in 2019 with the objective of cross breeding broiler and local chickens to get a new environment tolerant variety that would fit with our environment.
After doing this, the idea was to distribute chickens to small farmers in Kigoma, starting at Zeze. The successfully cross breeding has started yielding cast chickens. We have distributed 46 chickens already to 23 farmers at Zeze since September 2020.
The future we want is to have those farmer families having an improved income and nutrition security.