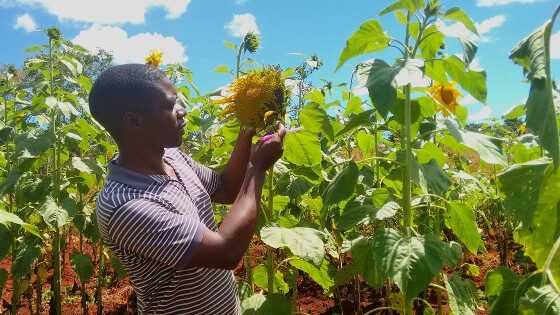 Agriculture is the backbone of rural Tanzania. Many lives and livelihoods of communities depend upon it – many people in our surrounding communities are subsistence farmers. But as climate change devastates our earth and land, along with bad agricultural practices, it is vital now more than ever we take action. 
We're working on sustainable agricultural practices whilst taking climate action!
In early 2022 we partnered with the amazing PlantVillage to help farmers increase their knowledge and capabilities, as importantly, adapt to the changes that they face – to work together for the agricultural innovation and development in Tanzania.
PlantVillage helps farmers through their triple A model (Algorithmic, Agricultural, and Advice) that they developed, to the yield and profitability. Through providing solutions to farmers by leveraging advances in AI, mobile phones, and more, they help farmers improve their knowledge and crops.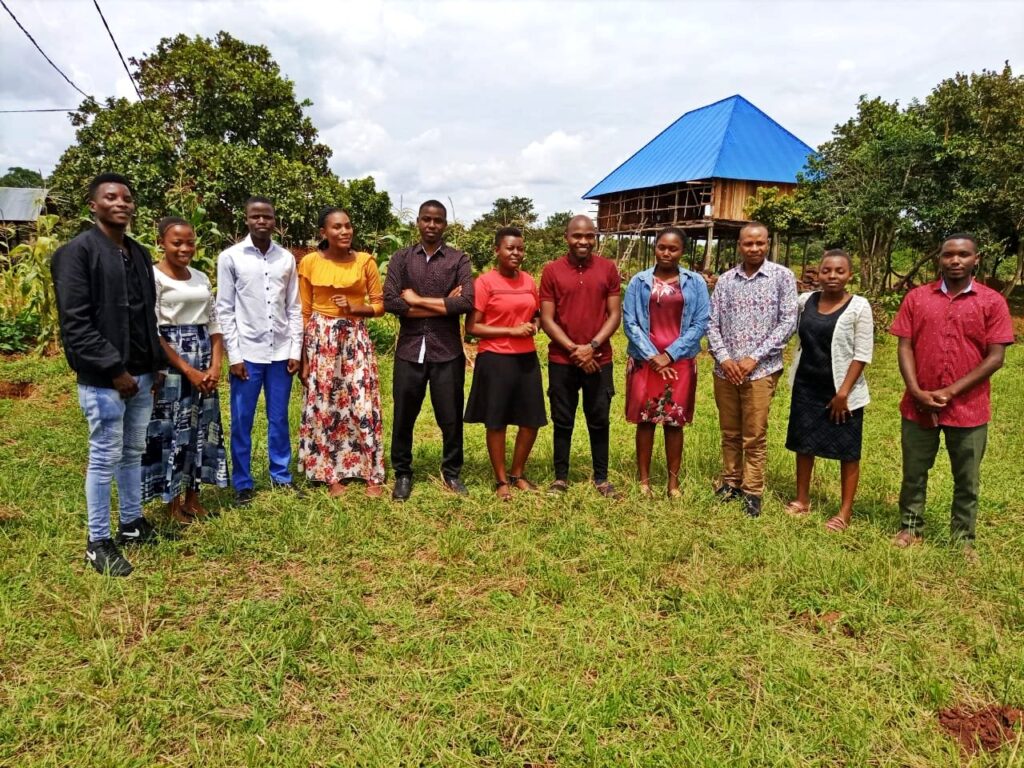 Together, we have created a Dream Team of incredible field officers and extension agents. This Dream Team is the operational agricultural experts unit who works directly in the smallholder farmers' fields. Their roles are to detect, advice, information dissemination and solution delivers to the farmers on the pests and diseases the crops are having. Primarily detection of the crops infections are run by the dream team using technology that enables the expert to know what an issue and provide immediate answers to the farmers. 
Our team members include Ashura, January, Pendo, Thadei, Naomi, Joachim, Juliana, Vicent, Happiness, and Robert – all dedicated and motivated agricultural graduates. If you would like to find out more about the people that make up our Dream Team in Tanzania you can do so by clicking the button below!
Our Dream Team was founded on 14th March 2022 at Zeze village in Kasulu, Tanzania, and began work on 28th March 2022 in five wards of Kasulu district council.
The team members use intelligent technology applications those are installed on smart phones or android devices. These applications are designed and trained to detect infections on crops through the cameras of the device used and give results on spot. These common used apps are Plantvillage NURU, FAO FAMEWS and BASECAMPS.
The team has the responsibility to train farmers groups on various best and practical farming practices in collaboration with local government authorities based on the farming requirements. Field crops monitoring go with reporting/sharing the findings to the employer through authorized electronic technologies.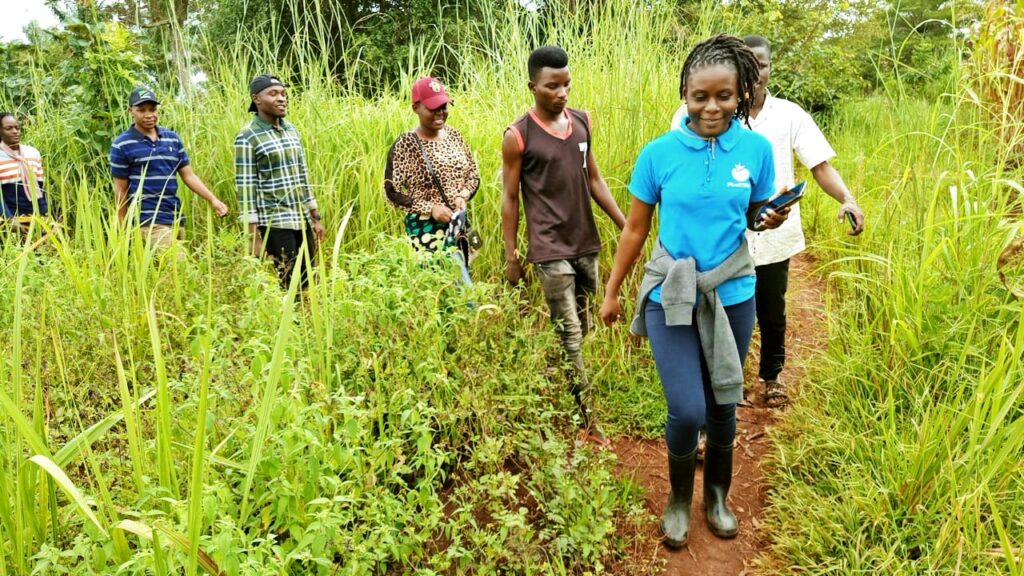 Mercilynn leading our Tanzanian team on their first day in the field, ready to train on how to conquer crop diseases and pests using the @plantvillage Nuru app.