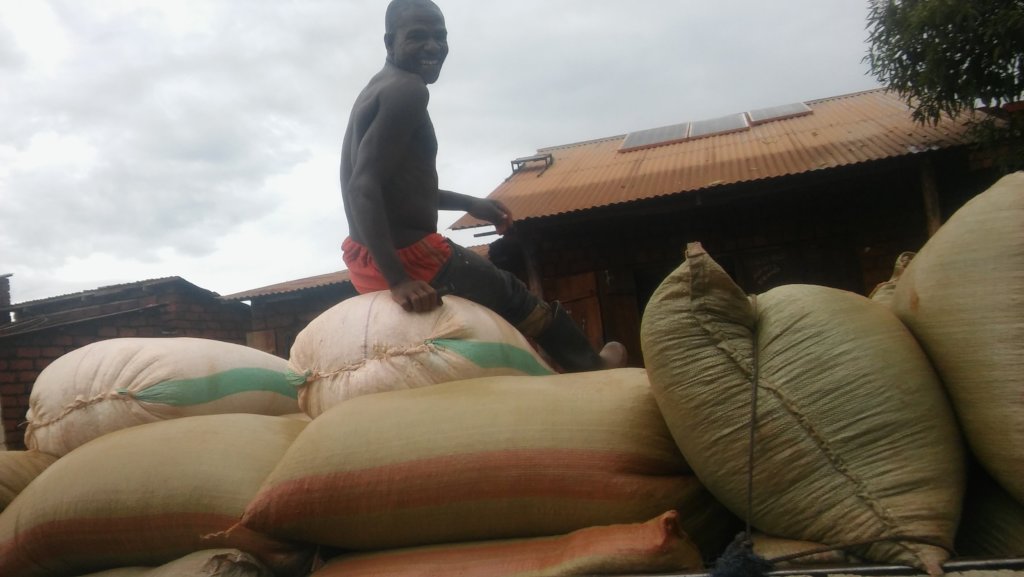 Transportation of maize yields at Zeze by a farmer
Zeze village current with the population approximately to be 10,000+ people, heavily depend on peasantry farming on an area of 2,874.5 Hectares on which as well settles are and with more than 10,600 animals.  Since the establishment of the village, there have been traditionally farming operated which have been making many families face food scarcity.  Unexpectedly, Mboni ya Vijana Group is distinguishing the values between improved and traditional farming methods in sustaining food and economical demands to Zeze community. The changes which are actively happening are unlikely to happen without the role played by donations through GlobalGiving regardless how smaller they have been. It is likely to the unseen power which shakes the earth and people witness. This statement is justified by the clients who are fed by improved farming scheme at Zeze village.
"I use only two acres of land to feed my wife, three children and two old parents. I had very poor yields before adapting Mboni ya Vijana training and support. From insufficient food through the year to surplus, from buying palm oil for cooking to the use and sell sunflower cooking oil, are the achievements which I did not expect in my life" – Jafari's testimony during the visit 21st May 2019. Jafari is a peasant at Zeze who benefits with improved farming under the project Feed 500 youth families at Zeze and he is maintaining sunflower and maize farms. He grows as well cassava and beans at a very small scale but improved.
Batho's story is terrifying however it is impressive as he is managing the family that he wanted to run away from. Her wife Odilia got sick since July 2018 making Batho take care of their four kids two going to school while two staying at home. Batho says, "When I got family troubles I felt my life is devastated and will not improve anything. I spent small balance of money I had and did not know what to improve the future. Children cried for food, their mother need medicines and treatments and I wanted to work. I didn't know what to do and was thinking of running away. I am happy now I am getting enough food to use for food and sell for some money. My wife is better now I can afford everything from the harvests". This is a sad story that has the power of success in it.
"I cannot wait to become improved production adaptation ambassador in my community. Improved farming method is what is changing my life. People can't understand how but the training and farming incentives have made my life better. I have now better house, Children in schools have no problems, family food is better than before and we have happy family with good clothes."  Anneth the 32 years old single mother narrates. Farming is improving lives however land used are small in sizes as Anneth says. "I used to harvest small amount of crop on a small land (3.5 acres) because I used poor farming methods. Since I adapted improved methods in 2016/17 to 2018/19, I have skilled enough to be a symbol of change."
Improvement in farming and crop production is leading historic improvement in industries and services at Zeze. Mboni ya Vijana is Building crops processing plant that will reduce the loss of crops after harvesting which will serve the interests of small farmers and food demands in the society. There will be the growth of markets and employments to youth and women at Zeze and other villages. Also transportation was very poor before the progress reached because there were very scarce goods to transport but now transportation is improving and likely to have electricity to support processing and services at Zeze.
The progress at Zeze that Mboni ya Vijana has caused, has recognized by Her Majesty The Queen of England who awarded the project leader with the Commonwealth Points of Light Award in early May 2019. The recognition of the job done at Zeze Village is not by grace but from the hard work done. The effects are now making Zeze the case study for sustainable development in Kasulu district and countrywide as a whole.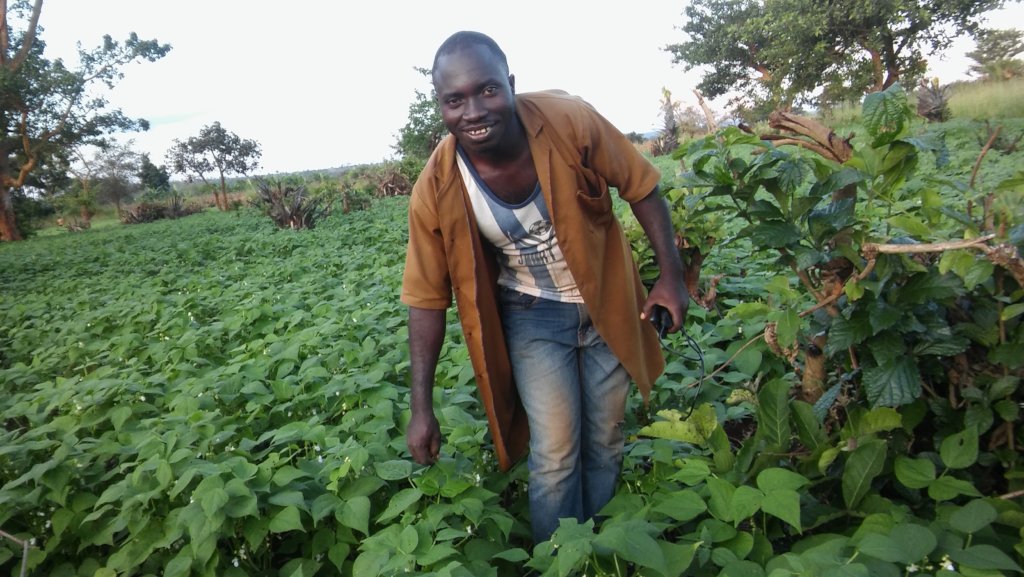 Batho at his beans farm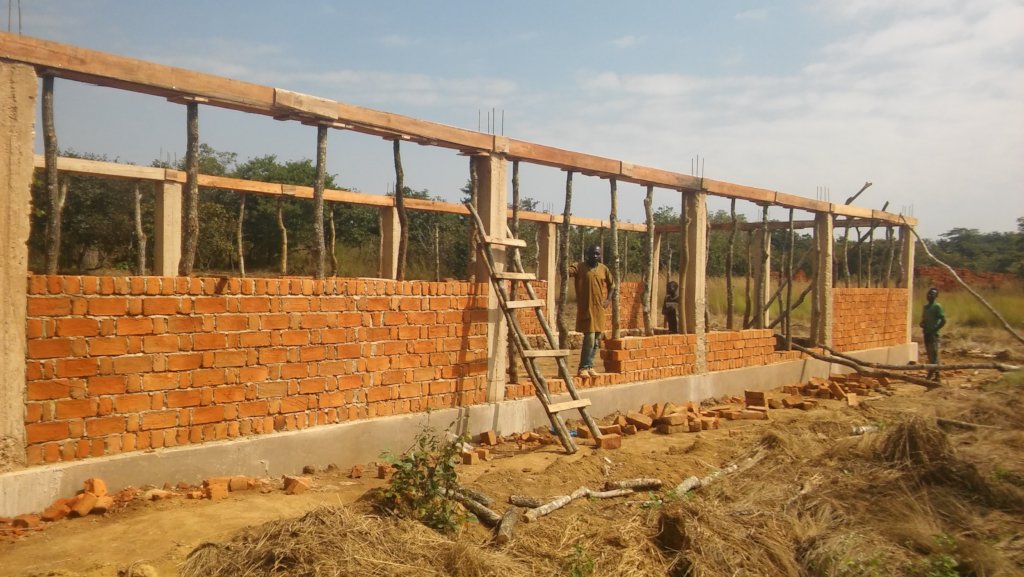 Food factory building under construction at Zeze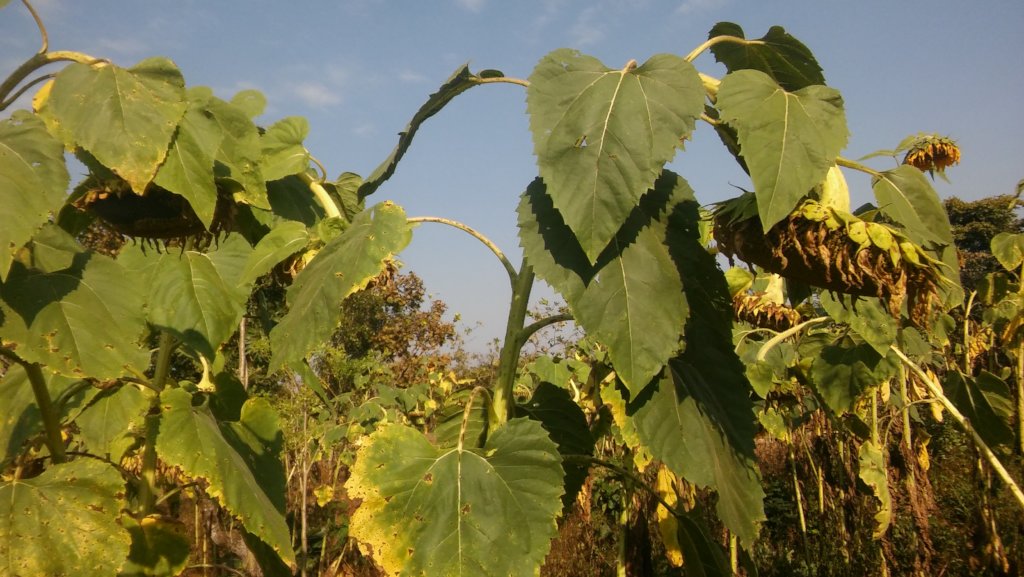 Sunflower farm maintained by Jafari

She made her house from farming