An Update from Benedicto
The irrigated greenhouses that we mentioned in our last report continue to be a great source of wonder here, especially as we are about to harvest their crop of tomatoes.  Eventually we want to expand this production and sell the crop further afield and so are investigating ways of storing them.
Mains electricity came to Zeze in June, and everything is in place to start the food processing plant. We have been expecting the power to be switched on any day since then. Unfortunately today's election has delayed everything, but we are optimistic we will be able to start soon.
The rains have come now, making travel difficult as the roads and paths turn to mud, but it does mean that we can fill the new fishpond that we have built with water, ready for stocking with 10,000 fish. They will give us an income to plough back into the community, as well as better nutrition for the village when they are ready to harvest in June.
The rain also means that we can plant out the tree seedlings that we have been nurturing since May.  These are a mixture of local indigenous trees for shade and firewood, and fruit trees such as avocado.
Some of these trees will be planted at the secondary school to bring them income, particularly to pay for the  science teachers they so desperately need if the students are to have any chance to become the doctors, engineers and teachers they wish to be.  Others will be planted near the fish pond and will eventually host bee hives to help protect the surrounding forest from encroachment.
During the current rainy season everyone is busy planting.  But once they stop agriculture grinds to a halt, as nothing can grow without a reliable water source.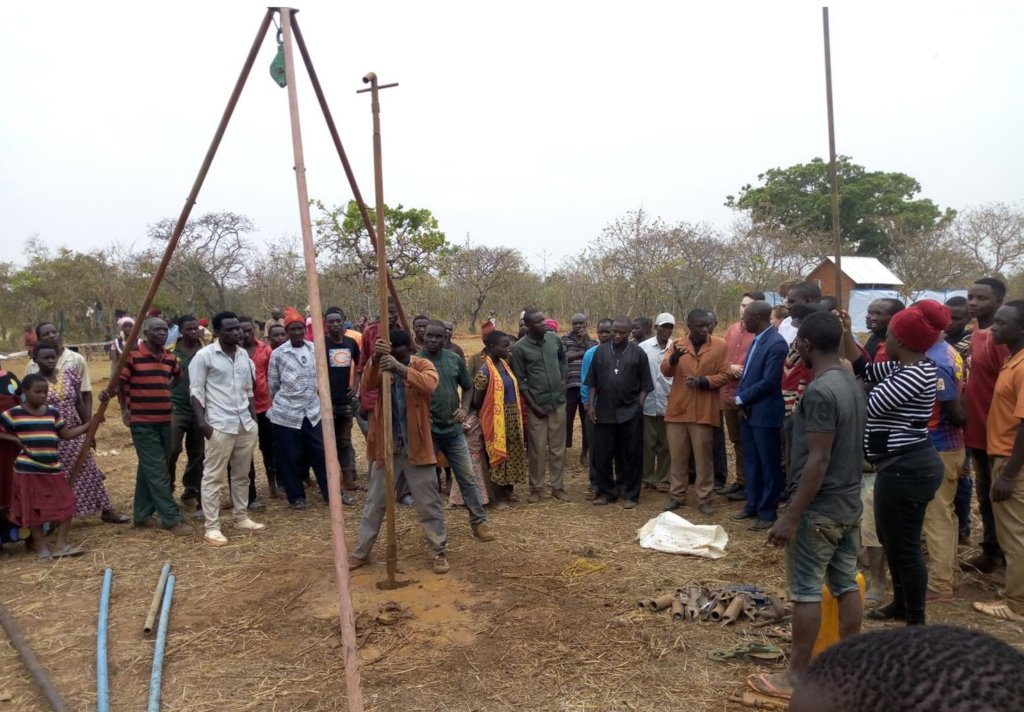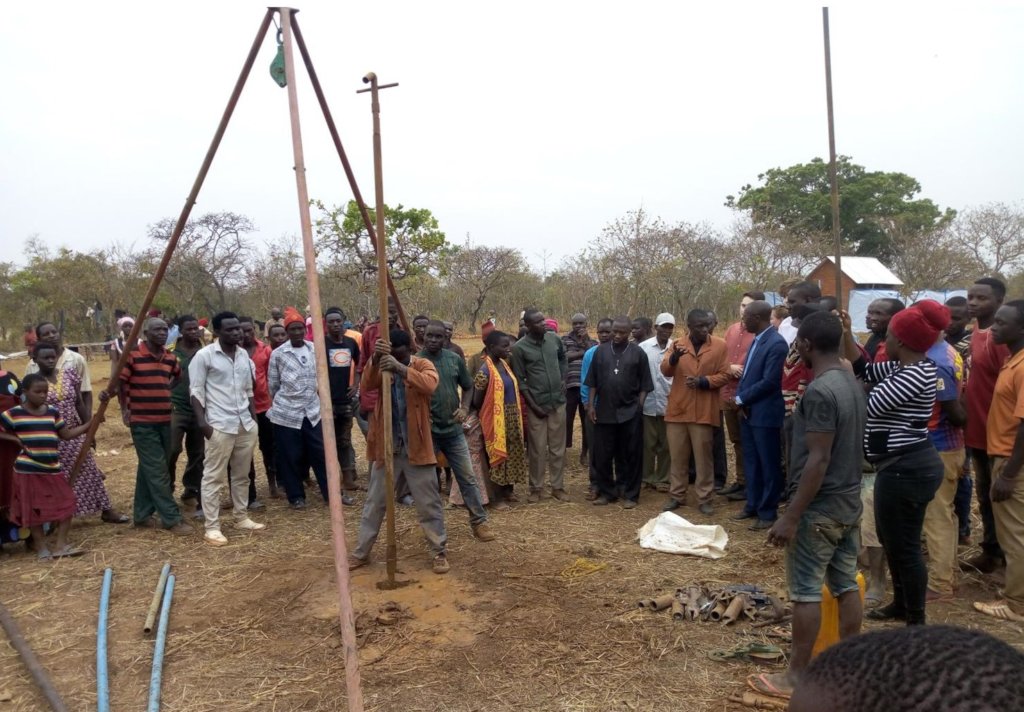 Therefore we are setting up irrigation systems with a bore hole linked to  system of ponds and pipes that will allow 80 vulnerable families to grow crops all year round, doubling their crop. This means that their children are at a greatly reduced risk of hunger and should be better able to concentrate and succeed at school.
Thank you again for your support for our community.
With gratitude
Benedicto