By Benedicto Hosea – Project Leader
Power is vital for the improving the lives of human being, however access is unevenly distributed in rural Africa. Zeze village 41 km from grid electricity and very dark at night.  People chop trees in the forest for cooking and use and burn expensive and smoky kerosene for lighting their homes.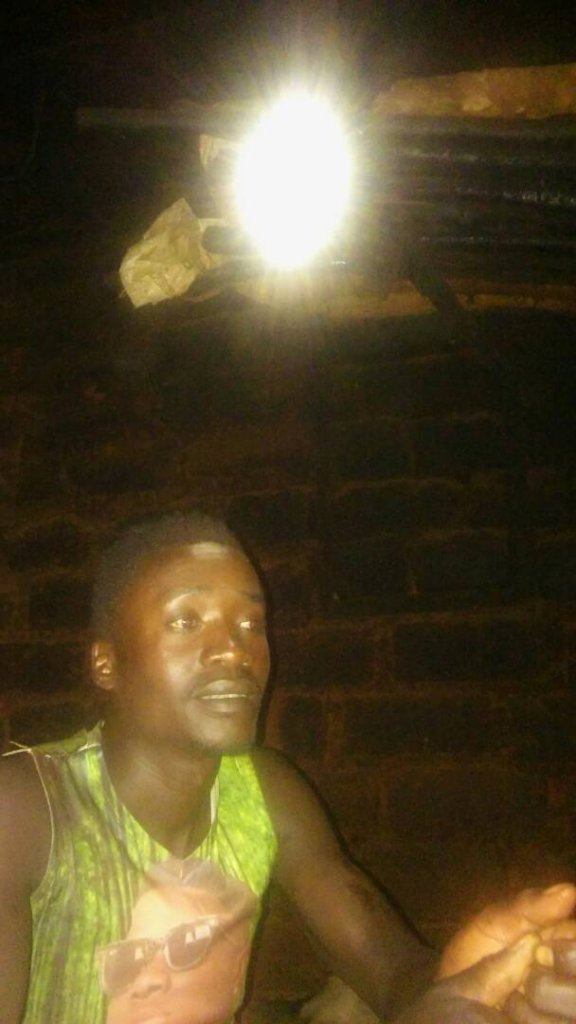 Development of affordable and environmental friendly electricity technologies such as solar technology is playing central role in transforming rural societies like Zeze, and help protect their environment and people.
Grid electricity will not come to Zeze for many years.  Our society is poor and cannot afford even small solar lights, so Mboni ya Vijana has begun our solar light project to support persons in the village to secure solar lights for fair and friendly expenses. This scheme is showing great success as it is bringing happiness and health improving to the poor people at Zeze. There are many case studies which have proven the importance of using solar lights than kerosene and forest woods and below are some case studies from Zeze.
Maria is a single mother nursing her baby. She is not living in the house with electricity. Her baby is very roughly moving here and there. Maria cooks on a forest wood fire which is very danger to her eyes and child as well. She says, "Since I got this solar light, my child can stay in the bed by all the time I am cooking without problem as she is keen with the light from the solar light. It gives me the freedom to cook as my kid is with my solar light and no need to have the kid care – Maria said". She believes her child would have already injured by fire or boiled water if there were solar light to stay with her kid.
Older persons are the most vulnerable to access to both forest woods and money for kerosene purchase. Solar light provisions gave happiness to Mlenga and Tati who both are older persons. When they received the solar lights, Mlenga says, "This is liberation to my life! I was sleeping in dark with no ability to see anything in the night. For this, I will be able to do some simple works in the night". Tati says, "Good things are coming at the age I am passing however I am very glad to have this because it will help me to light my homes and will get more time to stay talking to my grandchildren".
Damian is a young person from Zeze and has a family of four family members including the heads of the family (husband and wife). As other people in the village have no grid electricity, they have adapted the use of solar light. Damian is saying, "It brings happiness in the family because neither soot nor smoke anymore as it was when we were using kerosene to light our home. The solar light suits me and my family and we encourage other to use it for house light".
With the other stories from beneficiaries of solar light scheme, portrays that, solar light is suitable to the people of Zeze and the other rural societies which are not yet supplied with grid electricity in Tanzania. Apart from lighting the homes, solar lights are worthwhile for reducing cost of buying kerosene and the amount of carbon added to the atmosphere from burning kerosene and the bad health effects on eyes and lungs.